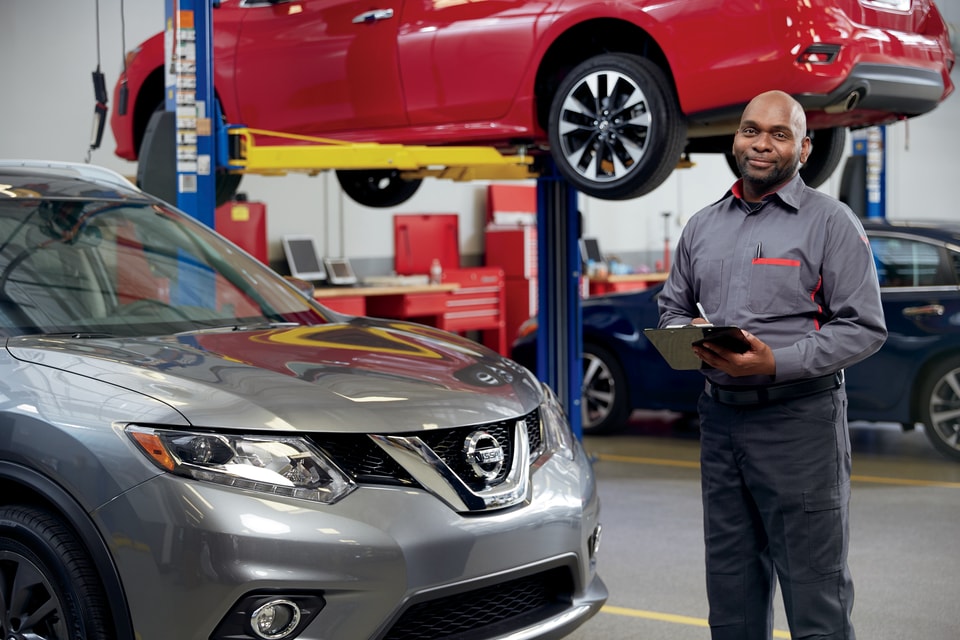 ?
We know, summer seems like it went by in a flash. From weekend camping trips, family cookouts, to nights out with friends, summer is packed with fun, and you count on your Nissan car, truck, or SUV to get you there. Now that summer is drawing to a close, thoughts of fall leaves, pumpkin carving, and the smell of apples seem not too far away. You might not think about it, but as autumn gets nearer, there are a few tips to help make the seasonal transitions easier.
Important Routine Maintenance
Routine maintenance is important all year round. Normally, you always hear about winter maintenance tips, but there are some important things you can do to get a jump start before fall. No matter if you're driving the Nissan Sentra, a power-packed Nissan Titan, or any other Nissan vehicle, there are a few things you can check and do to keep yours running like-new, for longer.
Tire Rotations
Oil Change
Heating system check
Headlights, taillights, and interior lights check
Fluid and fluid systems check
By no means is this a full list of all the maintenance and service you can perform to ensure that your Nissan runs smoothly all year long. Making sure your heating system is functioning properly before you head into the cold evenings and chilly mornings. This can help also prevent your heating system from failing during the cold winter months. As the days get shorter and darker, making sure your lights are all as bright as possible and ready to go will make your late-night trips clearer and brighter.
No matter what your service needs are, large or small, we can help make sure your Nissan runs like it should, for longer. Contact our service center today to schedule your appointment with us, or just stop on by and see us! We'll get you in and out quickly and back to your daily life.